Choose the Diesel Engine that's Right for your Needs
A Wide Selection of Diesel Engines
Gearhead Engines offers a wide selection of rebuilt and remanufactured diesel engines, including:
6.9 diesels and 6.5 turbo diesels
Marine diesel engines
Small diesel engines
Diesel truck engines
Cummins diesel engines
And far more
Investing in Remanufactured Diesel Engines
Don't give up the vehicle you know and love. Invest in premium quality with a remanufactured diesel engine from Gearhead Engines.
Each of our engines goes through a stringent, 9-step remanufacturing process, so you know you're getting quality you can trust.
Above all, we have great prices, and you'll get better-than-new quality.
Why Buy a Remanufactured Diesel Engine?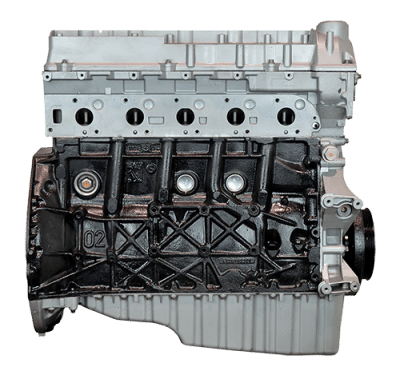 Rebuilt diesel engines are really just products that have had some new parts installed. They still may retain a number of used components, and they've had little (if any) machine work done.
On the other hand, remanufactured diesel engines are more accurately compared with new — and sometimes better than new. They're built using all-new components, and they're machined to current OE specifications or better. Nothing is left untouched.
At Gearhead Engines,  we have access to a wide selection of remanufactured diesel engines, best suited for your vehicle's ongoing performance. If we don't have an engine ready to go, we can usually have one built in a few weeks.
Diesel Engines for a Wide Range of Applications
The More in Gearhead Engines and More
Gearhead Engines provides a full line of engines for nearly all domestic and import cars. For instance, we have engines for VW, Nissan, Chrysler, Ford, Mitsubishi, and many more.
And while our top-quality remanufactured diesel engines stand the test of time, Gearhead Engines also offers a wide range of marine engines, turbochargers, and short blocks.
Trusted, Nationwide Warranties
Gearhead Engines backs all of our remanufactured diesel engines with the industry's finest warranty.  Our diesel engines come with nationwide, fully-transferable, 1-year and 2-year warranties.
In addition, our no-faul protection add-ons guarantee your investment, providing additional value.
If you've already decided on the Gearhead engine to put in your car, truck, or SUV, we have you covered with both manual and automatic transmissions, cylinder heads, and front and rear axle assemblies.
Remanufactured Diesel Engines Available to Ship Today!
1.
Find a reman diesel engine for your car, truck, or SUV.
3.
Order the diesel engine that's right for your needs.
4.
Drive away confident and smiling!
Isn't it Time to GO with Gearhead Engines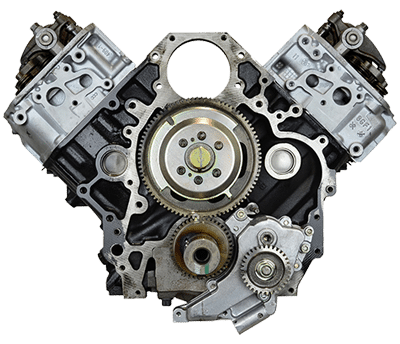 1. We exceed expectations.
We're here to provide you with personalized assistance at each step, from ordering to installation.
2. Breathe easy with the best warranty in the industry.
Our engines come backed by the best warranty in the industry with no fault options.
3. Remanufactured engines are not the same as "rebuilt ."
Gearhead engines are remanufactured to pass or exceed the same specs that new engines do.
4. Enjoy fast and nationwide shipping and no-hassle returns.
We deliver to the lower 48 states for free and have a cost-effective delivery network for orders that go worldwide.
Get Back on the Road FAST!

If your answer to any of these questions is YES,
then it's time to GO with Gearhead!